The value of a day out of the office
As an osteopath I have to undertake at least 30 hours of CPD (Continual Professional Development) each year. This usually takes the form of discussion with colleagues, online research and learning, training courses and relevant events. I always try to use a number of different methods to reach my hours and a particular favourite is Therapy Expo at the NEC in Birmingham.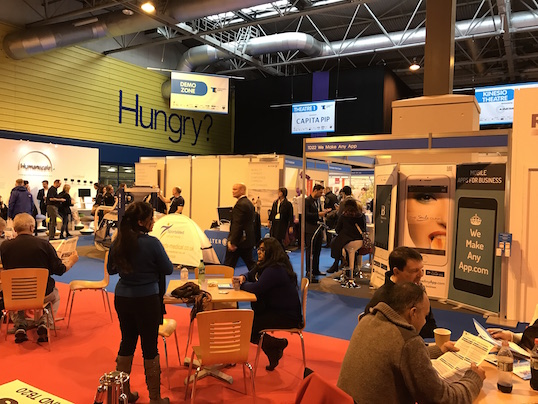 This is the second year that I've been to this event and it didn't disappoint. Two days of excellent talks about topics ranging from paediatrics to pregnancy to sport injuries to new technology to marketing ideas, it really does have it all. I'd thoroughly recommend it to anyone in our field.
However it's not just about the content of the event, I believe that there is real value in going to events like this, beyond the nitty gritty.
1. Time to listen
We spend most of our time in a 1-to-1 situation with patients, so conversation is often quite personal and direct, with lots of interaction. It makes a change to sit down, relax and listen to someone speaking about a topic of interest with the time and freedom to make notes, think about what they're saying and be led on a journey.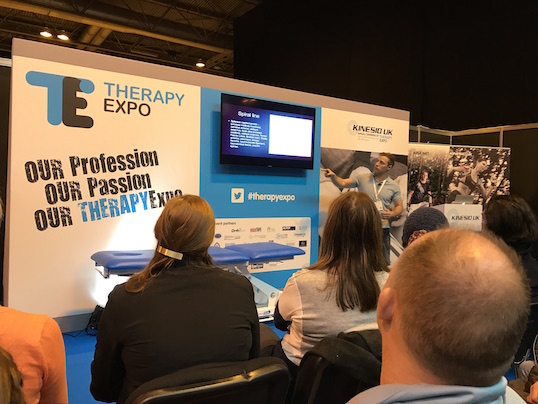 2. Time to catch up and have a coffee
Every time I go to events like these I bump into friends, colleagues and peers and have the time for a cup of coffee and a natter. Yes this is often led by 'shop talk' but conversation soon wanders and we can switch off… even if it's for a little while.
3. Time to be exposed to new ideas
This year I saw exoskeletons being demonstrated and saw the impact that they had on a people who'd had life-changing accidents. Not directly relevant to my practice perhaps but absolutely inspiring. I really must get one for work….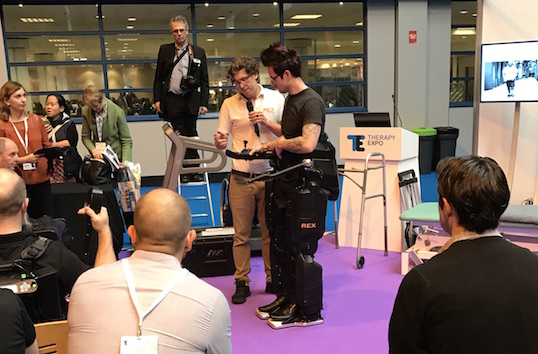 4. Time to reflect
I usually find myself in at least one of the marketing and business talks and if I'm honest, I find that I'm already putting into practice a lot of what is suggested. That said, as the speaker extols the virtues of social media, harnessing referrals or implementing business systems, I find myself thinking about my business, what is working and what could be improved. EVERY SINGLE TIME I come away with new ideas…
5. Time to plan
But of course, plans need to be made. The 'great' thing about the NEC is that there's always traffic on the roads or delays on the trains meaning that there's plenty of time to start thinking about short term and long term plans. It's no coincidence that my productivity shoots up after attending events like this one. The trick is maintaining that over the whole year 😉
So, see you next year?
So as you can see, I'm a big fan of getting out of the office, going to events like these and having my horizons broadened. Even if it just gives you some headspace to think about what you're doing, how it could be improved and what you can do to make both yours and your patients' experiences that little bit better, surely that's got to be worth it.