Welcome to the team Sara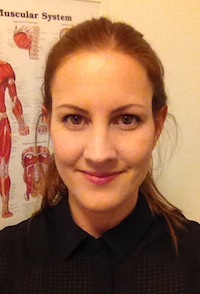 Joining our team from Tuesday 15th September is Sara Collingwood, who expands our sports massage team.
Sara is a qualified in sports, Swedish and aromatherapy massage and is particularly passionate about how soft tissue massage can help improve mobility and general wellbeing.
"I believe that a number of conditions can be successfully treated with manual therapy which supports a reduction in tension, discomfort and pain. There is no better feeling for me than helping someone to feel better and have an improved quality of life because of treatment that I have provided."
Sara is also a third student of Osteopathy so brings that knowledge and experience to her massage treatments.
To book in with Sara, give us a call on 0115 981 5134 or check her online diary.