Expert treatment for Back Pain and Sciatica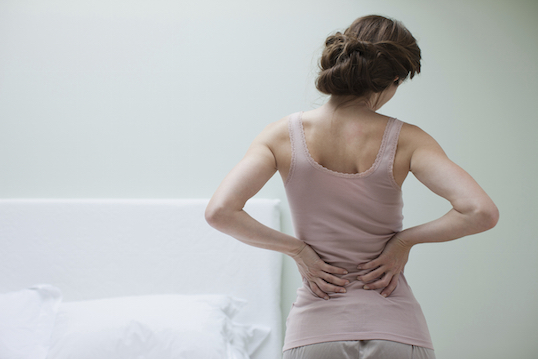 Osteopaths are most well-known for treating back pain and sciatica and we're experienced at providing quick and effective relief from many of the causes of pain. We won't sign you up to lengthy, unnecessary treatment programs, we'll get to the core of the problem and work to get you back to your best as quickly as we can.
Common causes of back pain
muscle strains
ligament injuries
sciatica
lumbago
disc injuries/"slipped disc"
piriformis syndrome
scaro-iliac joint disorders
What to expect
Your first appointment will last for around 60 minutes as we talk through your medical history and perform a number of relevant tests before diagnosing and treating. Follow-up appointments last 30 minutes.
In most cases we'd expect to see positive results as early as after the first appointment but typically an individual will require a handful of sessions to really get on top of the symptoms. We'll recommend exercises and techniques to use at home to maximise results and provide an ongoing service to keeping you pain-free and will full movement.

Back Pain Testimonials
"My back is so much better. Thanks for all you have done for me. I will recommend you to anybody who could benefit from your expertise." Andrea M
"Richard was very professional in his approach to my sessions. I have had back trouble for years without finding any way of easing the pain. By talking through my pain and the lifestyle I lead, he was able to assess my situation and develop a plan for me. He talked me through each element of the massage to enable me to understand what was happening, and better understand how I could also help myself through my lifestyle choices between sessions. I am pleased to say that after a while, my back pain diminished significantly! It was so reassuring to have that knowledge of my situation and understand ways that I could look after my back better." Faith B