2016 – Year in Review
Wow, what a year! A LOT has happened at the clinic and within the team so here's a little run down of some of the things we've been up to over the past 12 months.
40% increase in patients
We're extremely proud to announce that year-on-year we've seen a 40% increase in the number of patients that have come in to see us. This means that we've been able to help a lot more people than we ever have before!
We pride ourselves on offering our absolute best to everyone that comes to see us and it sounds like word is spreading! A massive Thank You to everyone we've met this year, we hope that we've been able to help.
A bunch of Mudders
May this year saw 4/5 of the team (sadly Terry was otherwise engaged) take on the Tough Mudder Half obstacle race at Belvoir Castle. After a couple of very muddy hours, the team emerged, battered and bruised… but we survived! We also picked up a 'Teamwork of the Day' award which gave us the use of a hot jacuzzi at the finishing line! It almost made it all worthwhile… almost 😉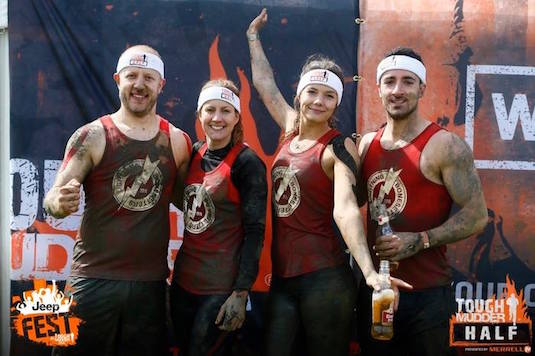 Richard's on the Telly
It was a big year for Clinical Director Richard who made it onto National TV this October… for about 5 seconds! The program was 'Extraordinary Pregnancies' and focussed on Kat, a local lady who was still competing in pole dancing despite being heavily pregnant. A film crew descended on the clinic early one Tuesday morning to film Richard treating and talking to the patient for a couple of hours.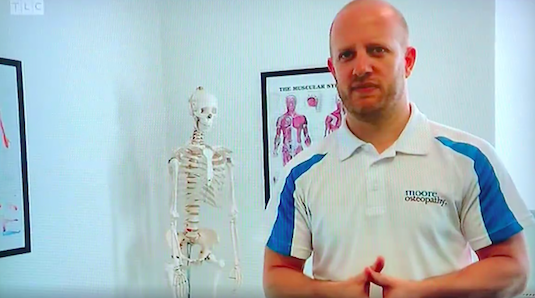 It seems like most of it ended up on the cutting room floor but he still had time to shine. Click on the image above to see the full appearance… don't blink!
Building Bridges
As you probably know, we're keen on building connections to other professionals and businesses and this year was no exception as we met and grew relationships with some really interesting folks:
Future Health – by name and by nature! These guys are a VERY impressive setup based on Nottingham Innovation Park offering stem cell harvesting and banking. It really is cutting-edge stuff. Have a look at our thoughts when we went to visit in November – Future Health blog.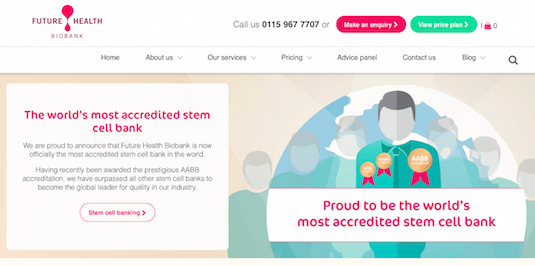 Real World Fitness – Richard has been training at RWF for a couple of years now but they moved from rather modest premises into their own standalone gym space in Cowlick earlier this year. We think it's the best facility of it's type in Nottingham and definitely worth a look if you're interested in a quality, no-nonsense approach to your fitness training.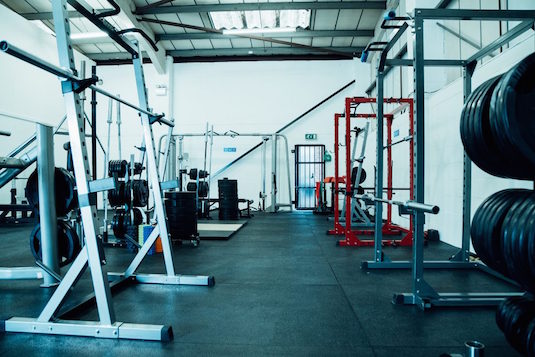 … and what about next year?
You know us, we're not going to rest on our laurels. We've got big plans for next year, including expanding the team and offering new services but without losing our core values: we want to consistently offer the best treatment, advice and service to all our patients and help everyone that comes through our doors. Simple as that.
And with that, we'd like to wish you a vey Merry Christmas and a Happy New Year! Hopefully see you again in 2017!