Looking for a special gift? How about a treatment voucher?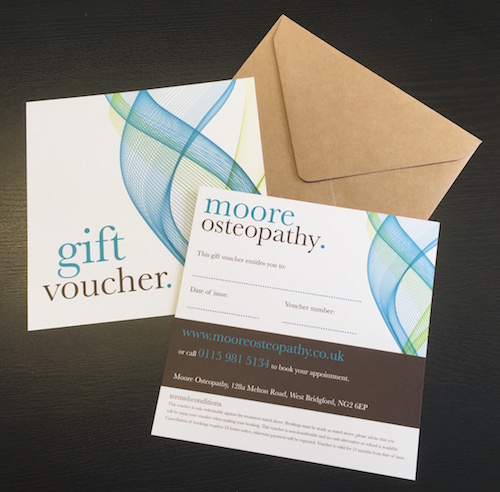 Treatment vouchers are available for osteopathy and sports massage appointments.  Use the button below to buy online using Paypal..
Note: When placing an order please add the recipient's name and required delivery address when paying via Paypal.
If you'd like more information, give me a call on 0115 981 5134 or email us.
60 minute Osteopathy assessment/treatment (£55 + £2p&p)
30 minute Osteopathy follow-up treatment (£37 + £2 p&p)
60 minute Sports Massage (£40 + £2 p&p)
30 minute Sports Massage (£25 + £2 p&p)