Chris Thompson – Associate Osteopath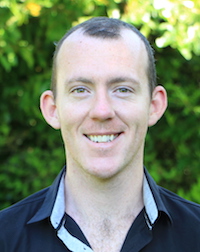 fibromyalgia & chronic pain
headaches & migraine prevention
acute & chronic lower back pain
Chris trained at the European School of Osteopathy, graduating in 2011 with his Masters degree. For the last three years he has been working in private practice in Wellington, New Zealand, but has recently made the decision to return to the UK.
Chris is a keen sportsman, and when he is not playing hockey will often be out on his mountain bike. Chris also brews his own beer, and is a former World Champion of Lawnmower Racing!
In practice, Chris treats with a variety of Osteopathic methods; using gentle cranial and functional techniques in unison with traditional mechanical treatment in order to tailor each session for best results. He relishes a challange and enjoys working to resolve chronic and long term problems.